Brian Holst is bullish on Juneau.
"We're doing really well here in Juneau.  We should be grateful," he says.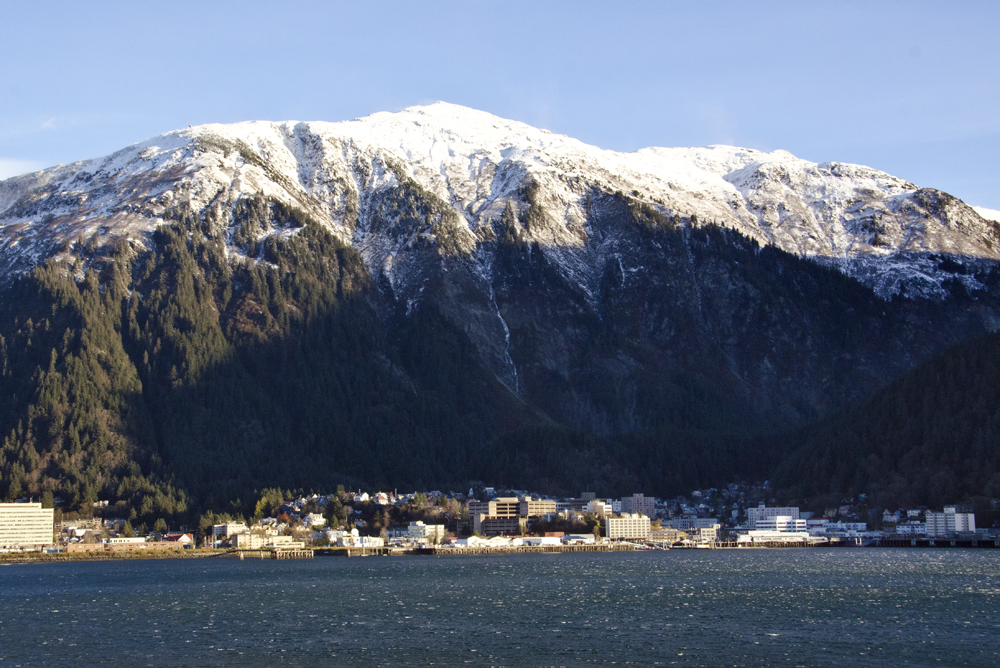 Holst is the director of the Juneau Economic Development Council.  He took his upbeat message Thursday to the business leaders that make up the Juneau Chamber of Commerce.
"Gross business sales are up; in fact, they're at an all-time high here in our community," Holst said.  " Population in Juneau is at an all-time high as well. " 
He said Juneau wages and employment have grown over the last two years;  unemployment went down.
JEDC compiles the data annually to chart where the capital city has been and where it is going.
The statistics come from the Alaska Department of Labor's Research and Analysis division, as well as other state agencies; the U.S. Census and various federal agencies; Juneau's McDowell Group research firm; and other sources.
JEDC's lead researcher Eva Bornstein put the one-stop guide together.
No surprises that Juneau remains a government town.
"Fifty percent of wages in Juneau come from either the state, the federal or the local government," Bornstein said.
The state of Alaska is the largest public employer, accounting for 27 percent of all earnings from capital city jobs.
But the private sector has been growing over the last decade  – including mining.
The second largest silver producer in North American is in Juneau — Hecla Greens Creek on Admiralty Island.  And now in its third year of production, Kensington Gold Mine is expected to produce 125,000 ounces of gold annually.  Together the mines employ more than 600 people in some of the highest-paying jobs in town.
After years of stagnant population, people are moving to Juneau.  The report shows 3. 2 percent growth since 2010, with nearly 32,290 residents.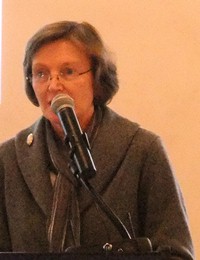 "We had a net positive migration to Juneau in the last year and in fact we had 2,052 move to Juneau and 1,715 move away for a net gain of 345 residents," Bornstein said. 
Seventy-five percent of those moving to Juneau came from outside the state; most of the rest came from the Anchorage/MatSu area in Southcentral Alaska, she said.
For several years, Juneau School District enrollment has declined, but statistics show it's now beginning to level off.  And while Juneau's population is aging, 20-somethings are also increasing.
Juneau has a well-educated population. Ninety-six percent of those age 26 and over have a high school diploma. And more residents have college and post-graduate degrees than the rest of the state and the nation, according to Bornstein.
The bad news – but also not surprising  — is the cost of living in the capital city.  It's been on the rise since 2009.
 "In 2009, we were pretty even with Anchorage and Kodiak.  Fairbanks was high, but we have shot up to be the highest among those communities," Bornstein said. " What we can see is that our housing costs have pushed us up there, and also surprisingly we have higher health care costs than other communities."
The economic indicators also look at Southeast Alaska.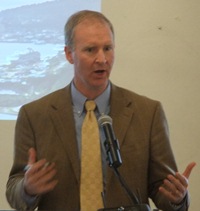 Holst says the trends are good.   Total employment and wages are up in the region and unemployment is down. And the population is beginning to grow again.
"1997  was our peak population in the region at 73, 830 people, and 2012  ended at 73,500 people," Holst explained.  "We're seeing that trend reversing and hopefully we'll see the population in our region begin to grow again."
Read the 2012 Juneau and Southeast Economic Indicators.