Two measures to fund numerous capital improvement projects in Juneau will come before voters next week.
One calls for extending the city's temporary 1-percent sales tax for five years to pay for more than $34 million in capital improvement projects. The other would issue bonds to cover nearly $25 million in projects, including maintenance of various city facilities.
And where do the candidates for mayor stand on the proposals? That was one of the first questions at yesterday's Juneau Chamber of Commerce Election Forum.
The chamber is recommending a no vote on the ballot measures.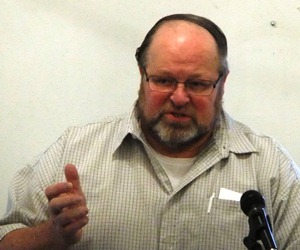 Former Assembly member Merrill Sanford said he would have voted against the proposals when the current Assembly put them together. He said there is still time to consider the projects because the temporary 1 percent sales tax does not expire until next year.
Though Sanford's opponent, Cheryl Jebe, said she doesn't like the way the current Assembly has packaged the projects, she will vote for both the sales tax and bond measures.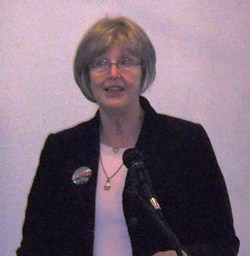 Projects bundled under the 1 percent sale tax include major maintenance and improvements to harbors; CBJ recreational facilities, parks and trails; and Capital Transit. Also, partial funding for snow removal equipment facility at the Juneau International Airport, a Mendenhall Valley library, a mental health facility for children at Bartlett Regional Hospital, and a Sealaska Heritage Institute cultural education facility, among other things.
The bond proposition includes improvements at the airport terminal, Aurora Harbor, Eaglecrest and Centennial Hall, as well as parks and recreation facilities.
The Assembly candidates also spoke on the sales tax and bond propositions at the chamber and a recent League of Women Voters Forum.