Should the AJ Mine be reopened? CBJ Mayor and Assembly candidates have faced that hot-button issue since the city formed a task force last year to study the question: Under what circumstances, if any, should the CBJ pursue development of the AJ Mine?
A city-appointed AJ Mine Advisory Task Force looked at numerous issues surrounding the mine. Its report has been before the Assembly since May 2011.
The City and Borough of Juneau owns two-thirds of the former AJ mining property and Alaska Electric Light and Power owns the rest. It has not been mined since the 1940s.
At recent League of Women Voters and Juneau Chamber of Commerce forums, the candidates agreed the Assembly should look at the feasibility of re-opening the old mine, because it's a city asset.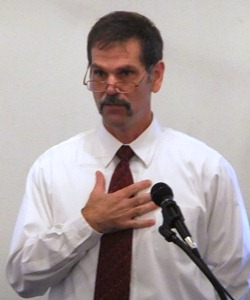 Jerry Nankervis is running unopposed for the Assembly District Two seat.
Paul Nowlin and Loren Jones are running for Assembly District One.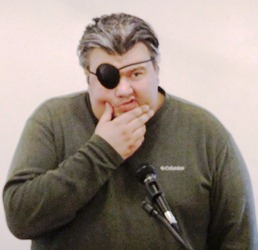 Nowlin said he definitely leans toward opening the AJ. This is Loren Jones' second run for the Assembly. In the 2011 campaign he said Juneau needs a new water supply before even considering a mine, since the ore body is in Last Chance Basin – the main source of Juneau's water.
This year, the city has been working on a water supply plan. Now that it's underway, Jones said, the Assembly should look at other issues surrounding the mine near downtown.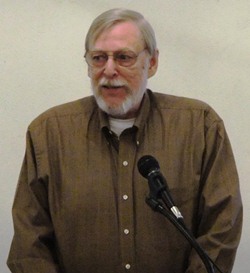 The question posed to the candidates at Thursday's Chamber of Commerce election forum was slightly different: Should the AJ Mine Advisory Committee continue its work?
Mayoral candidate Cheryl Jebe said the committee should study more issues surrounding a mine re-opening.
Mayoral candidate Merrill Sanford, a three-term veteran of the Juneau Assembly, has long been a proponent of the mine, as long as the water supply is protected.
The AJ Mine closed in 1944. In 1983, a mining venture company brought in Barig Resources, which later signed over the lease to Echo Bay Mines. Echo Bay dropped its attempt to open the AJ in 1997. Echo Bay's efforts to redevelop the mine proved to be very controversial among Juneau residents.