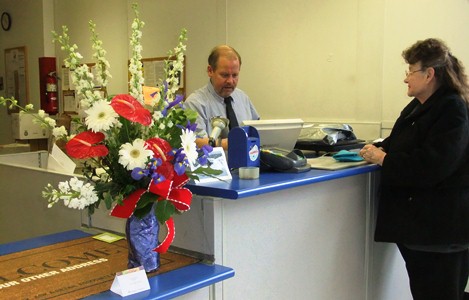 The Douglas Post Office has been spared – at least for a while.
A new U.S. Postal Service plan to reduce hours at thousands of rural post offices nationwide appears to give a reprieve to five Alaska facilities slated to close later this spring.
U.S. Postmaster General Patrick Donahoe Wednesday said customers had convinced agency officials to consider other options.
Now the postal service is proposing different levels of service at 13,000 post offices, including 88 in Alaska. Douglas is not on the list, nor are post offices at Elmendorf and Eielson Air Force bases and Fort Wainwright, and the Anchorage Postal Store.
Alaska District spokesman Ernie Swanson says the five facilities could still be closed.
"The status of those offices is still unresolved. They still may be saved, if you will. We just won't know for a while," he says. "Until we hear further internally, we still have them on the list for possible closure."
Swanson says the Postal Reform bill that passed the U.S. Senate last month states the USPS cannot close any post offices for a year without further study.
"They've also said we need to look at things like is there a post office within ten miles. Does the community have Internet service so they could do things on the Internet?" He says the legislation requires the postal service consider several criteria before closing any post offices.
But the U.S. House needs to pass the measure. Swanson says decisions are on hold until that happens.
"We don't necessarily have to wait for the House legislation, but we feel that's the right thing to do," Swanson says.
Congressman Don Young is part of a group of lawmakers hoping to force U.S. House leaders to bring the bill up for a vote. He applauded yesterday's postal service decision. Senator Lisa Murkowski said she'd been assured the five Alaska post offices will remain open for the near future and be reviewed again at a later date.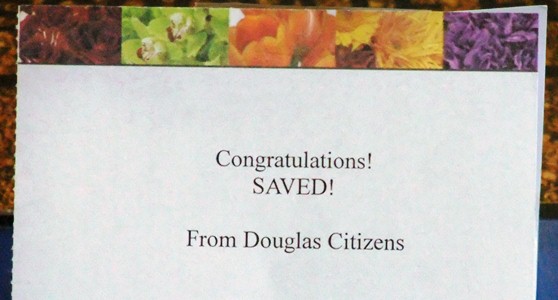 Meanwhile, Douglas citizens are relieved their post office will remain open for now. A bouquet of red, white and blue flowers sits on the front desk with a card that says "Congratulations! SAVED!"