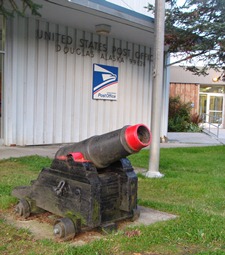 A rally is planned in downtown Douglas this afternoon to support the community's post office, which is on a list of more than 36-hundred postal stations being studied for possible closure by the United States Postal Service.
USPS Alaska Region Spokesman Ernie Swanson says no decisions have been made since Congress asked for a moratorium on possible closures. But lawmakers have yet to come up with a solution to the financially strapped agency's budget problems.
"Even if they do pass legislation that would give us with some relief, the Postmaster General has said that he still feels we would likely need to close a number of post offices as well as processing facilities," Swanson says. "In the first quarter of this fiscal year, which for us was from October through last December, we lost $3.3-billion and we've been losing now for the last several years, and we just can't continue to operate that way."
Swanson says the reasons for the budget shortfall range from the economy to a Congressional requirement that the Postal Service pre-fund retirement benefits.
The moratorium on post office closures expires May 15th.
Today's rally for the Douglas Post Office starts at 12:30 at the Douglas Depot. Demonstrators will march to the post office, where Juneau Mayor Bruce Botelho will present clerks Lee Kearney and Dean Ruby with certificates of appreciation.