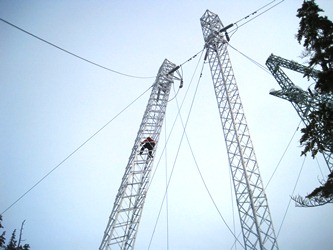 Alaska Electric Light and Power says the cost of the diesel fuel burned during last week's Snettisham outage is about $430,000, or one-half cent per kilowatt hour.
The hydroelectric project went off line Thursday morning and was back on Saturday afternoon. During that time, AEL&P supplemented with diesel, burning 130,000 gallons, says generation engineer Scott Willis.
Beginning in January, the cost will be spread across commercial and residential consumers in the routine quarterly Cost of Power Adjustment. At an average residential use of 750 kilowatt hours of electricity a month, Willis says the increase will be about $3.75 each month for the first three months of 2012.
Without the Lake Dorothy project, the two and a half-day outage would have cost users even more, Willis says. The company generated about 50 percent of Juneau's electricity from hydro and the other 50 percent from diesel. Lake Dorothy mainly serves the Greens Creek Mine, until it's needed in town.
"As soon as Snettisham tripped off line, Greens Creek tripped off line and we did not bring them back on until Snettisham power was restored," Willis says. That was the same situation with AEL&P's dual fuel customers, he says.
"All of our hydro was devoted to our firm customers in town. And that saved us about 70,000 gallons of diesel fuel, which saved the community about $250,000," he says.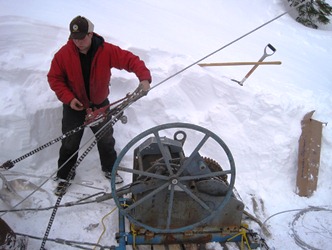 The anchor bolts for two guy wires failed, causing one pole of a three-pole structure to lean into the center pole. Willis says the company is still investigating the cause of the broken anchors. He says crews added a level of security during the fix.
"So there's three anchors and guy wires holding the tower, where before there was two. We've tried to improve the situation so there won't be as much stress on the existing anchors," he said.
Willis says additional work will be done next summer to drill new anchors.