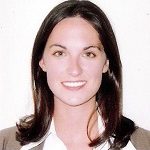 Tune into the Alaska Identity Project on Thursday, September 8 from 7-8 PM. Host Adrien Lopez will interview Art Rotch, Artistic & Executive Director of Perseverance Theatre in Juneau.
Art Rotch (Artistic & Executive Director)is a set and lighting designer who has
worked in Alaska's theatre scene since 1988, most of that time in Juneau in a variety
of positions at Perseverance Theatre. Beginning in 1989 at Perseverance, Art
has designed dozens of productions with directors Molly Smith, Peter DuBois,
and others, including world premieres by Darrah Cloud, Paula Vogel, and Deborah
Brevoort. In 2002, Art relocated to New York City to study design at NYU's
Tisch School of the Arts. After completing his degree, Art established a design
studio and spent three years working for theatres from California to Maine, and
also designed for various schools, operas and music festivals. He returned to
Juneau full-time in 2008 to work as Perseverance's Artistic Director, and became
the Executive Artistic Director in 2010. Art continues with a little bit of freelance
design work as time permits. He has a home in Douglas with his wife Akiko, also
a designer and visual artist, and thanks Akiko for her support and love, and all of
you for supporting professional theatre in our community.